Report of the Commissioner of central Rouen on the work of two English Masonic lodges
Report of the

Commissioner

of

central

Rouen

on the work of

two English

Masonic lodges

,

Jan. 22, 1942

.
Freemasons being held responsible for the defeat, the Vichy government quickly takes action against them.
A law of

13 August 1940

prohibits

Masonic lodges

also called

secret societies and

requires officials to

sign a declaration

.

Property and

financial assets are

seized.
August 11, 1941, a new law prohibits former members the exercise of public functions and authorize the publication in the Official Journal of the names.
Among the ten lodges present at Rouen, two were considered English: "Jeanne d'Arc # 5" and "Norman Friendship" attached to the Independent National Grand Lodge.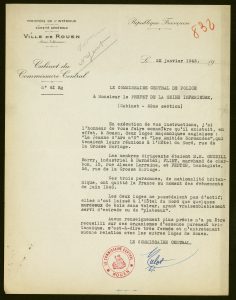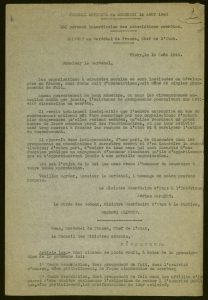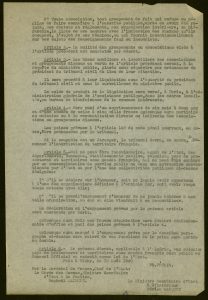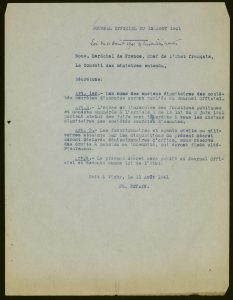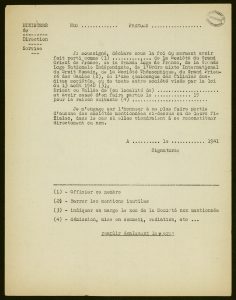 Fund of the prefect's Office
Archives départementales de Seine – Maritime
Politic and military links
Rouen – Archives Départementales