Departemental Archives of Seine-Maritime
The law of the 26 October 1796 imposed the gathering of archives in the capital city of each department and stands as the birth act of the Department archives in France. The Department archives remained a State service until the enacting of decentralisation laws which placed them under the authority of conseils généraux (County Councils) from 1 January 1986.
With more than 60 linear km of records, the Archives of Seine-Maritime are one of the most important provincial repositories in France. They received in particular the records of the ancient institutions of Normandy (Sovereign Courts: Exchequer then Parliament of Normandy, Chambre des comptes, Cour des aides; Intendancy and Archdiocese of Rouen; Admiralties …) and the collections of the great local abbeys: dated back to the early Middle Ages, the collections of the great abbeys are among the oldest and most prestigious holdings (Fécamp, Saint-Ouen de Rouen, Jumièges, for example). The records of the public notaries (tabellions), which cover a very long period of time, include the records of Rouen notaries since 1360, which is quite exceptional in northern France. The Archives of Seine-Maritime collect also private, industrial and architectural archives, and have set up an important historical library.
67 agents presently work for the Archives of Seine-Maritime, in three different sites: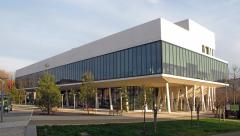 Opened in 2011 (in the "Pôle culturel Grammont"): historical fonds until 1940, family archives, public notaries, iconography, historical library.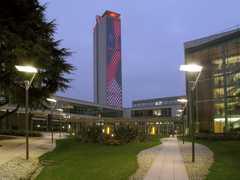 In the "Archives tower" (quai Jean Moulin), dedicated in 1965: contemporary and oral records, archives from local communities and public establishments, collections of press.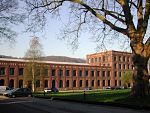 The industrial and architectural archives centre
in part of the old Fromage textile factory in Darnétal (near Rouen), bought in 1981.